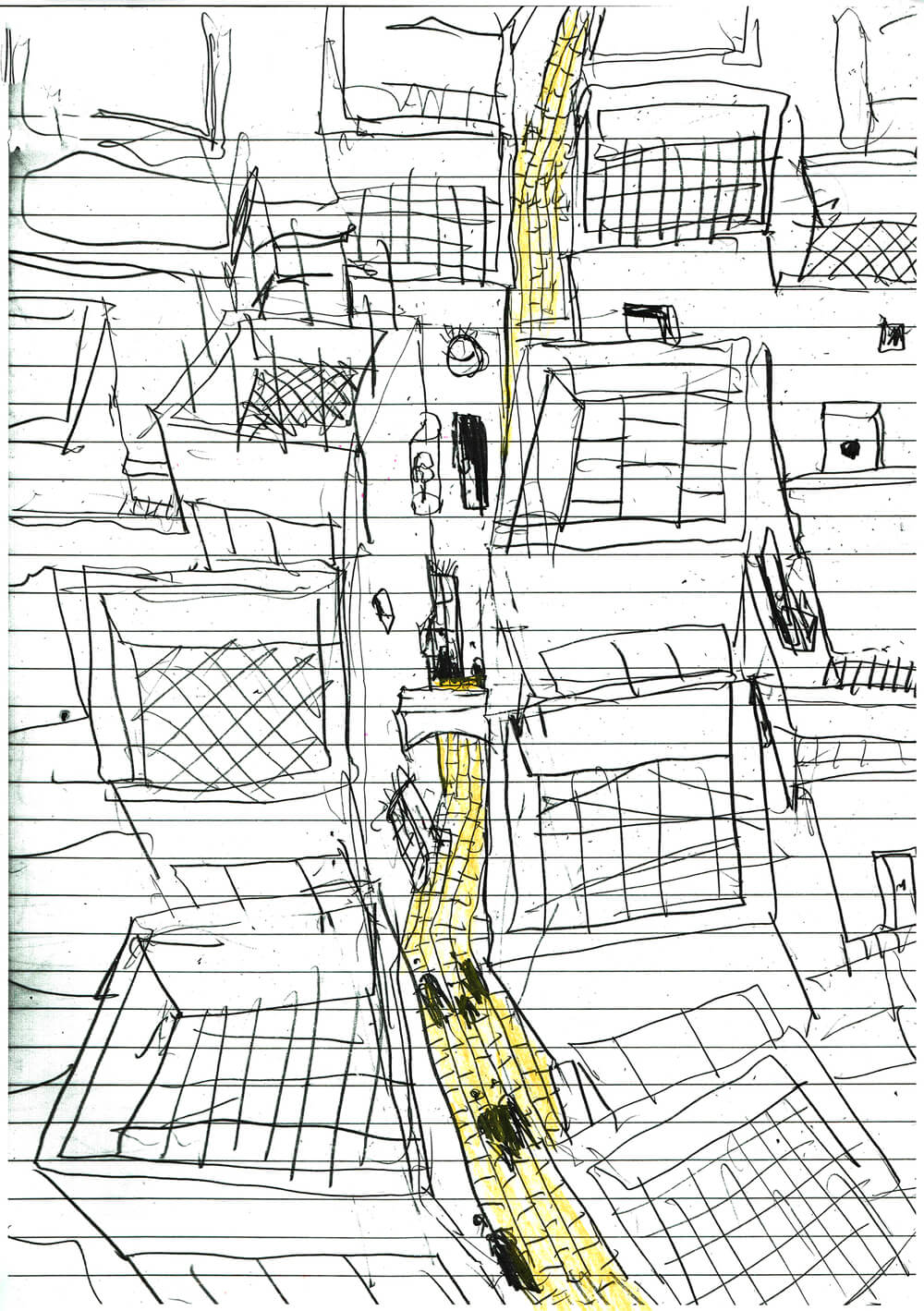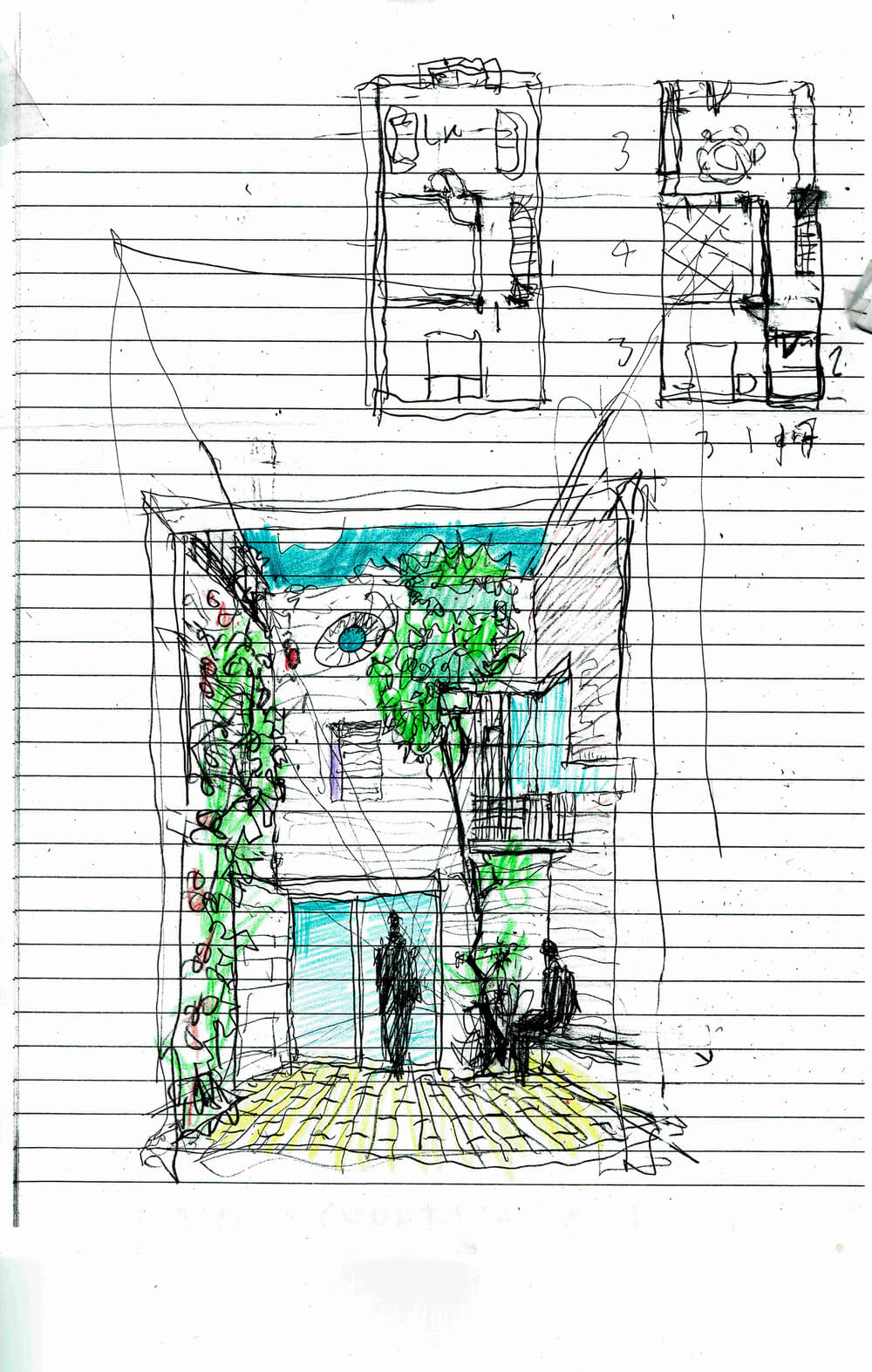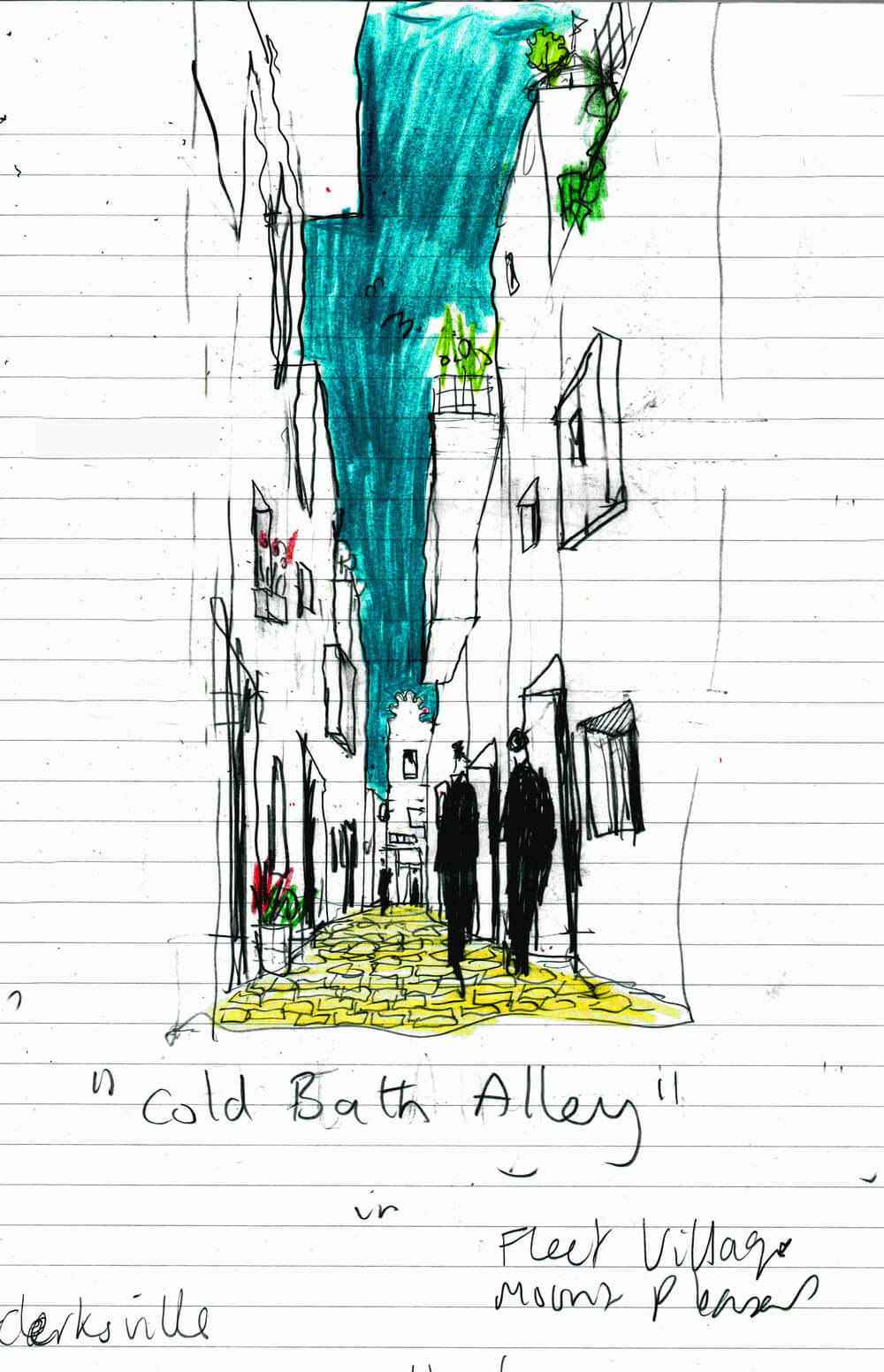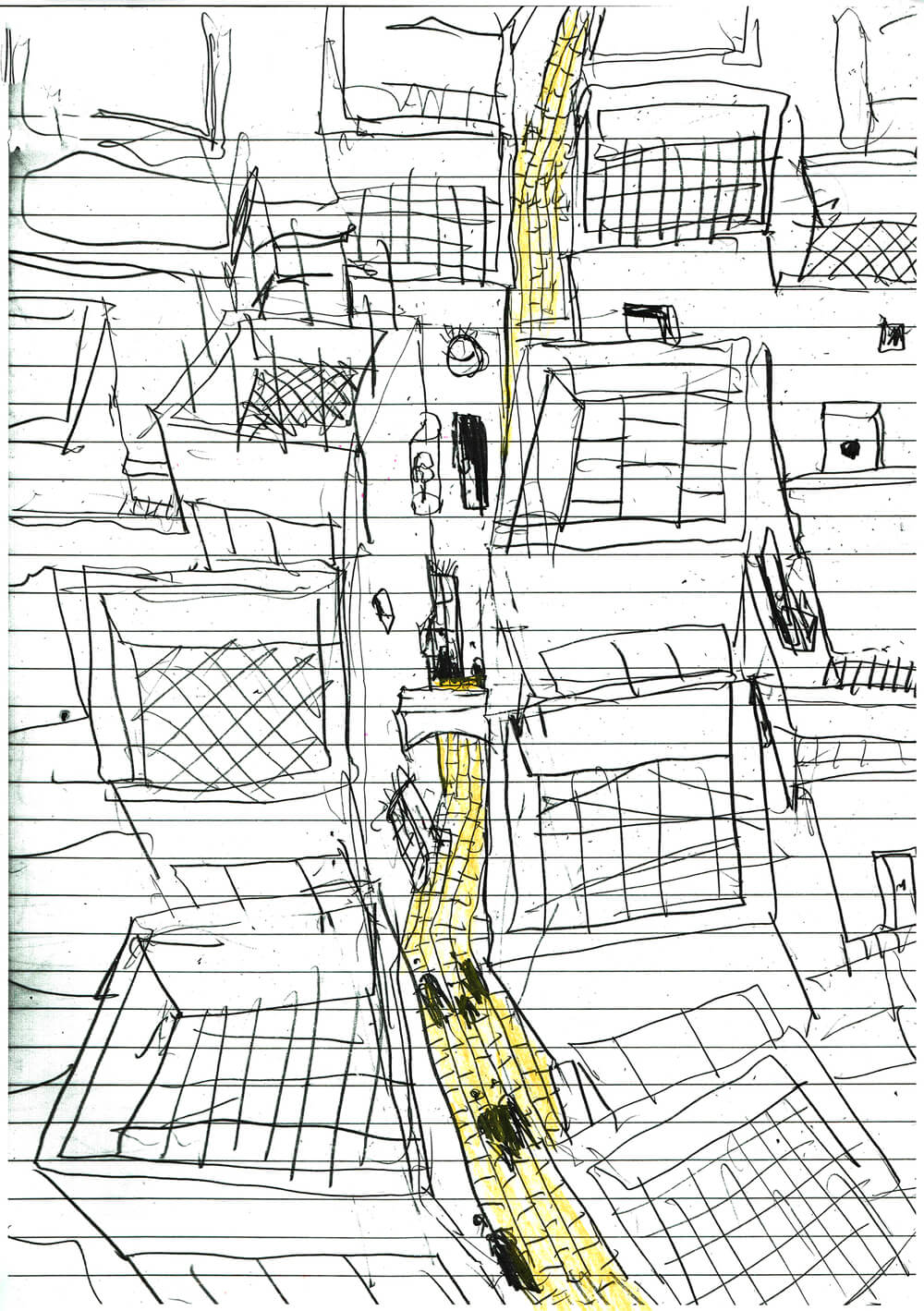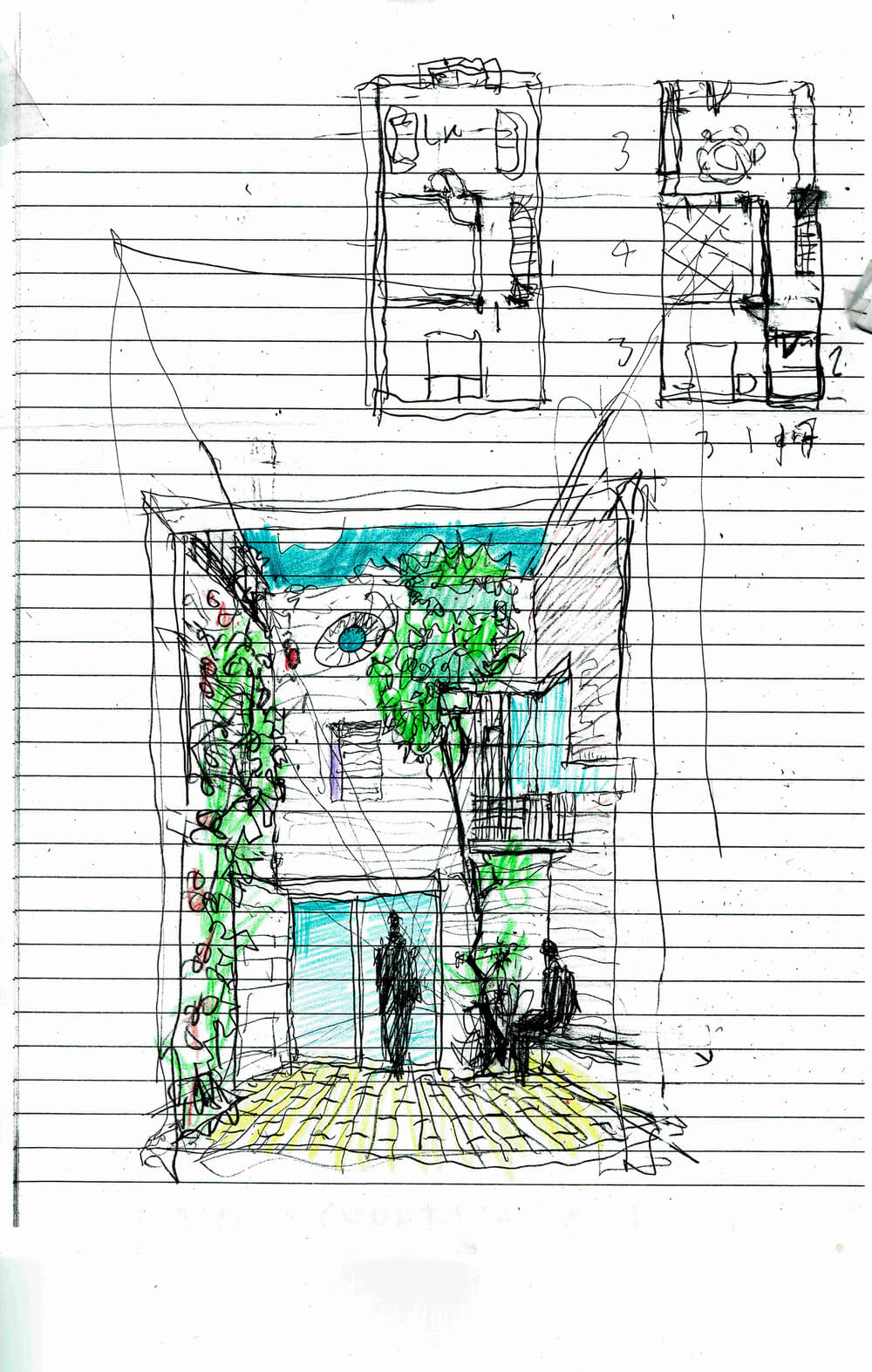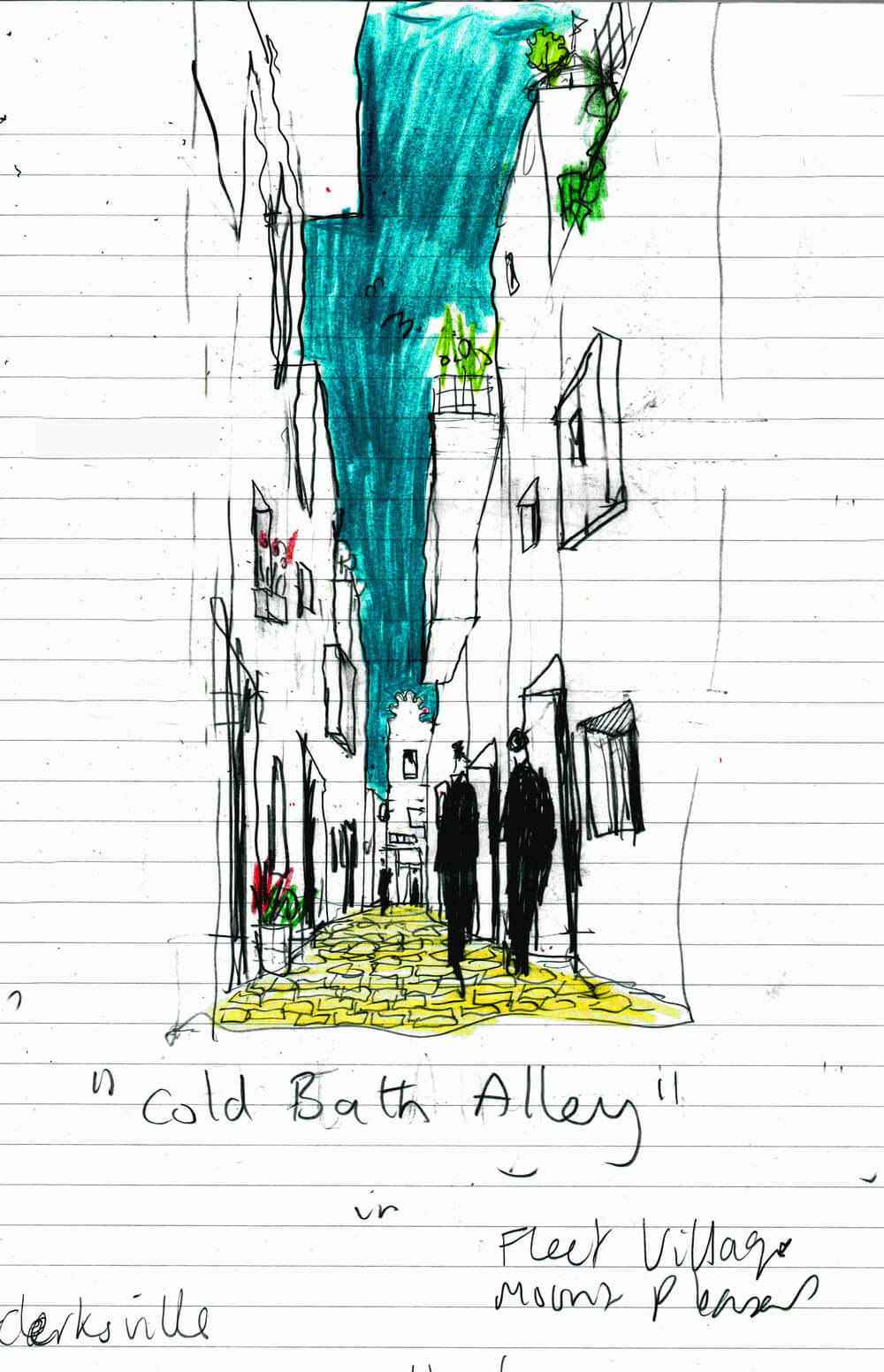 Coldbath Town - Mount Pleasant
"Come the revolution they will be good to do the new council housing."
Owen HatherlEy, DECEMBER 2015

Coldbath Town is a beautiful street based urban neighbourhood located between Farringdon Rd and Grays Inn Road in Clerkenwell. It provides inexpensive accommodation for around 100 small businesses and places to live for about 2,500 people who have low incomes.
Five and six storey tenement blocks are arranged in an arcaded terrace around the towns edge. Their roofs are stepped and notched to create a multitude of lovely roof top sun terraces…flowers…fluttering washing…illicit roof top additions. Oriel windows, bays and balconies from people's apartments push out over the streets.
A continuous quarter mile long double height arcade runs at ground floor round the perimeter of the Town. It is busy with activity from numerous little independent shops and workshops, the comings and going from apartments above and the flow of people up and down steps which lead in to the towns central area.
The central part of the town is made of tiny thick walled courtyard buildings mostly 2 and 3 storeys high which define a system of streets and alleys which criss-cross the area opening out in places into small squares, narrowing in place to little more than a metre, curving a bit, framing a view of a sunny street corner balcony or a handy kiosk set into the front wall of someone's house.
Along its northern boundary with Mount Pleasant sorting office an east west street open out into a sunny crescent where there are colourful front doors and window displays and people making things in workshops which spill out onto the street edge.
At its west end it narrows again, forks either side of a round tower and drops into a little tree lined square in Phoenix Place where there are entrances to Mount Pleasant Postal Museum, a Nursery School and a Meeting House
Coldbath Town is built in a partnership between the London Boroughs of Camden and Islington. It's construction is publicly funded.
QUOTES

"THE GREATEST OPPORTUNITY OPEN IN THIS COUNTRY FOR RAISING THE GENERAL STANDARD OF LIVING IS HOUSING."
-WILLIAM BEVERIDGE 1944


" IT IS THE HOUSING OF THE PEOPLE BY THE PEOPLE THEMSELVES THAT WE MUST WORK FOR...A FEASIBLE HONEST SYSTEM AND PLAN."
-FRED KNEE, THE WORKERS NATIONAL HOUSING COUNCIL 1893


"PERHAPS THE MOST DEMOCRATIC ACHIEVEMENT OVER THE WHOLE CENTURY WAS THE BUILDING OF COUNCIL HOUSES TO LET AT RENTS THE WORKERS COULD AFFORD. COUNCILS, ENCOURAGED BY THE LABOUR GOVERNMENTS, BUILT MORE THAN 14 MILLION COUNCIL HOUSES. THE ENDEAVOUR WAS THE ESSENCE OF SOCIAL DEMOCRACY. IT WAS SOCIALIST BECAUSE IT FAVOURED THE WORKERS AND THE POOR. IT WAS DEMOCRATIC BECAUSE THE LANDLORD WAS THE ELECTED AUTHORITY RESPONSIBLE TO THE TENANTS."
-PAUL FOOT, "THE VOTE" 2004

AWARDS
RA TURKISH CERAMICS GRAND AWARD FOR ARCHITECTURE 2015