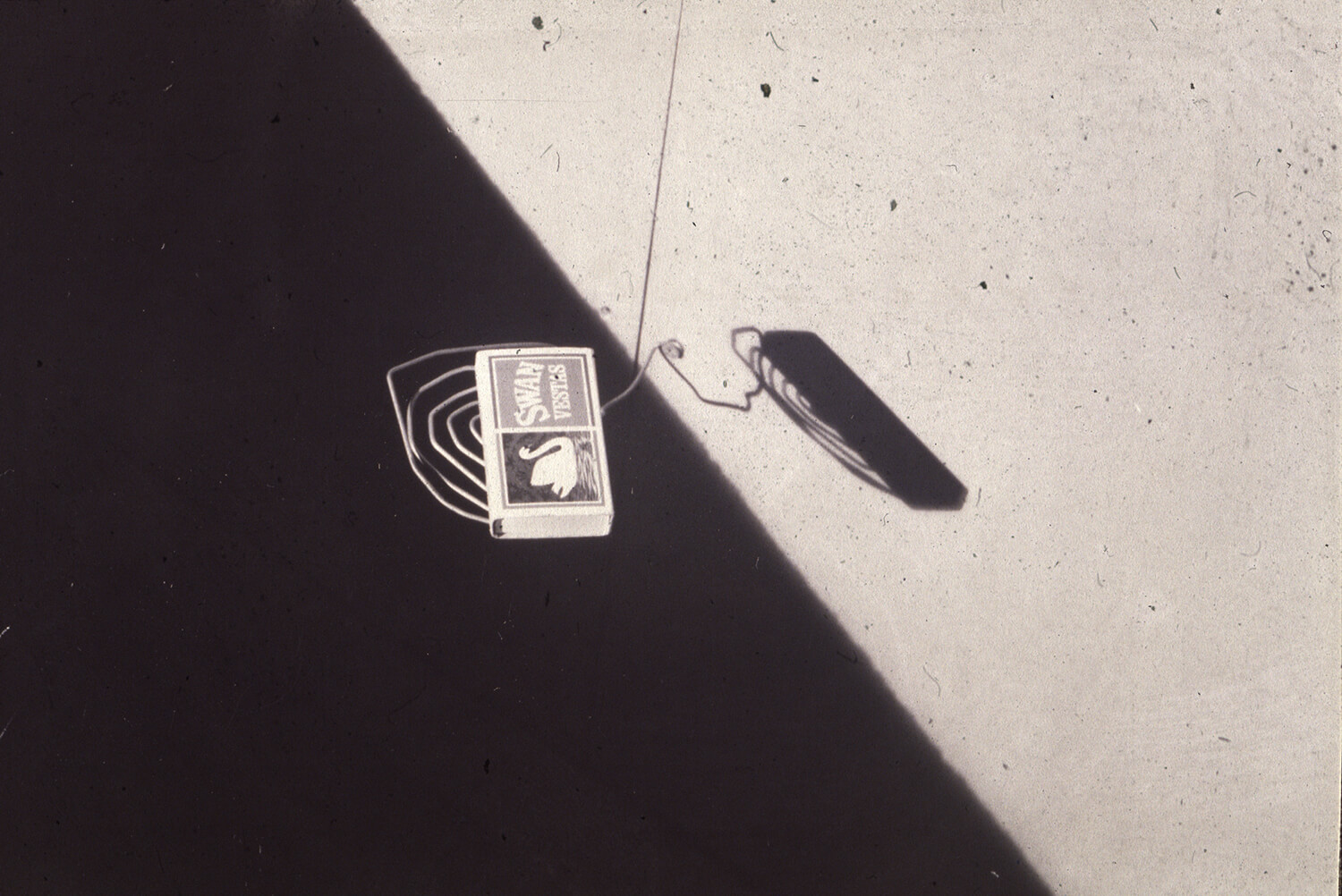 Gadget Apartment
"SPACE IS PRACTISED PLACE...EVERYDAY NARRATIVE...A WORD CAUGHT IN THE AMBIGUITY OF ACTUALIZATION..ON STREETS, IN APARTMENTS...IN THE MOST INTIMATE OF DOMESTIC HABIT"
THE PRACTICE OF EVERYDAY LIFE BY MICHEL DE CERTEAU 1974
Gadget Apartment celebrates everyday things and ordinary domestic rituals. It is homespun, assembled from oddments found in local skips, tips and junk shops, stuff left lying around. Cheap, handy, bespoke, the residue of previous construction and destruction.

Mono-gold door
At the threshold between the public world and the apartment interior the inside face of the front door is covered in gleaming squares of gold leaf found in a junk shop.

Bath Tidy
Copper pipe wraps the bathroom wall as radiator, towel rail and handy razor, soap dish and toothbrush hook. No home should be without one!

Tap and soap dish
A tap assembled from bits of old taps and a spiral coat-hanger wire soap dish.

Match shelf
A tiny wire shelf so you know where your matches are.

Wok-hob
Two second hand wok burners and some mesh out of a skip.

Metachron B1 table (with Ben Stringer)
A dining table constructed from a triangle of broken glass and 3 traffic cones all found in the street.