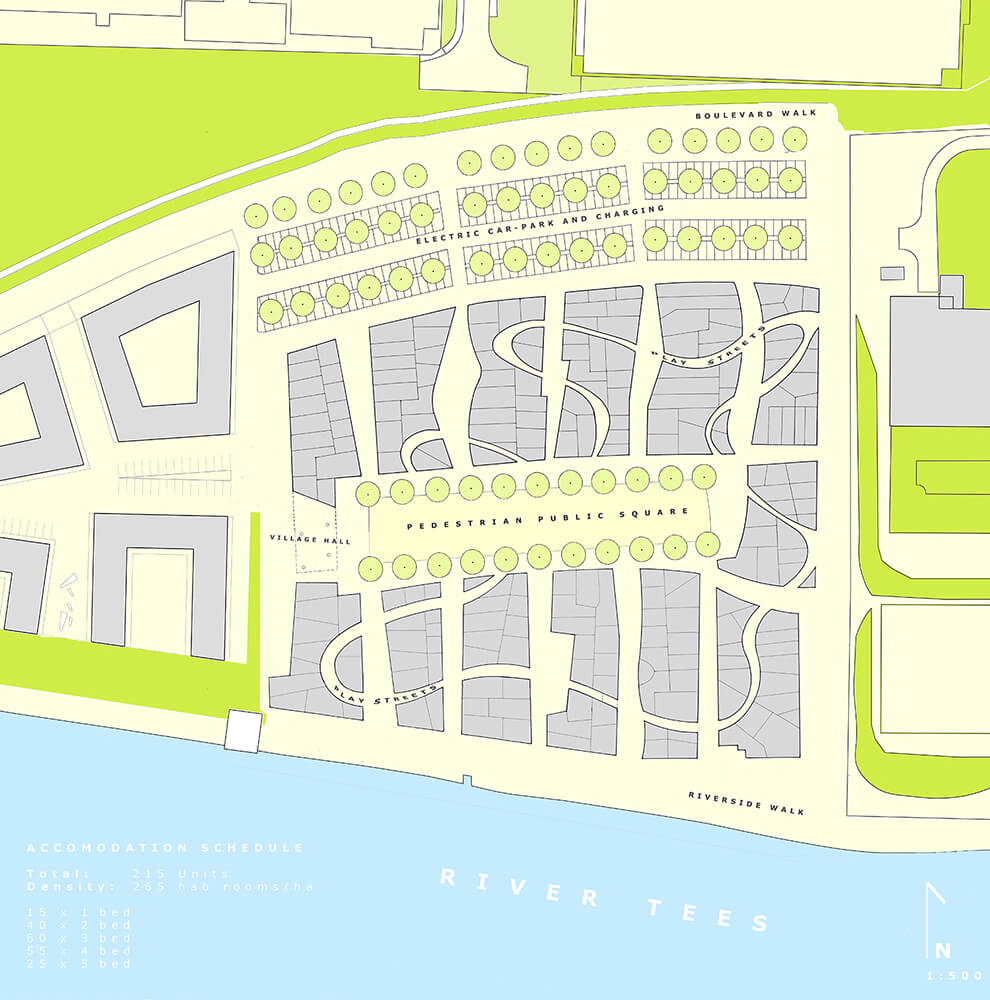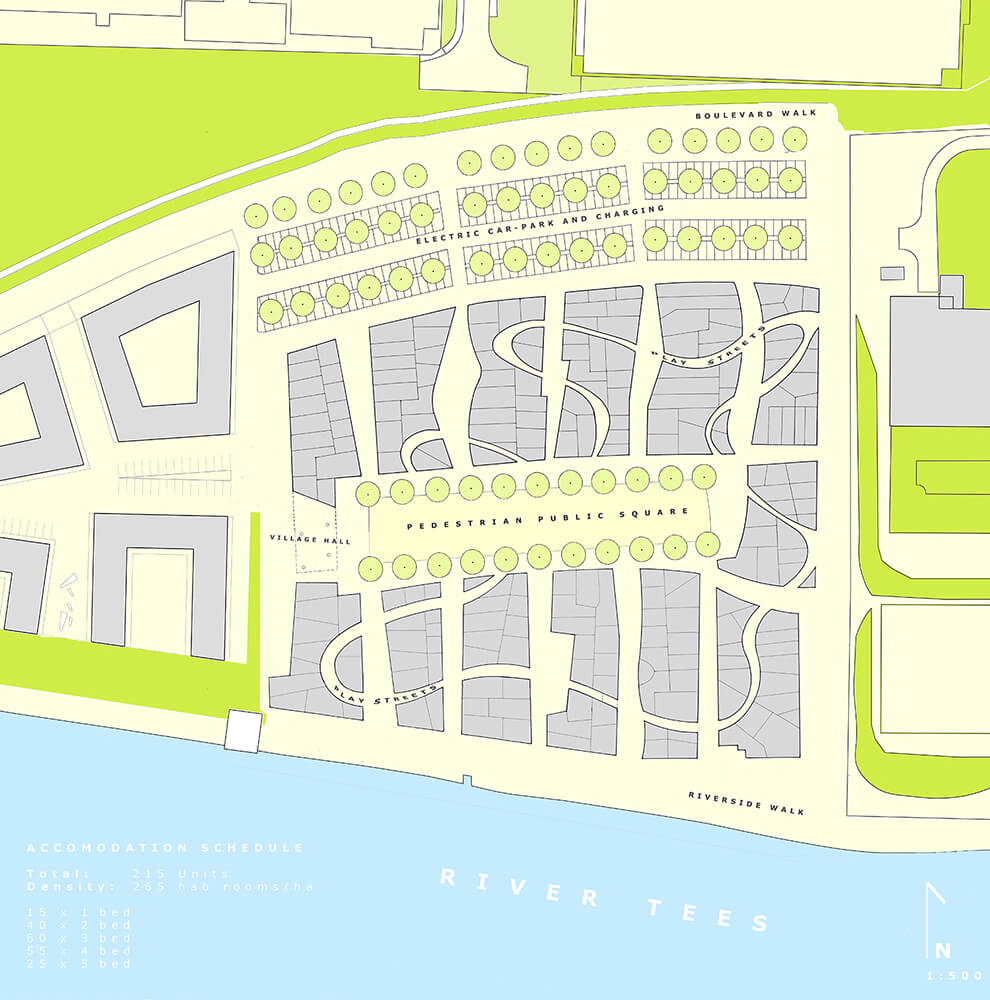 northshore
Northshore Village is a high density, family focused scheme based around a series of winding streets. Routes run North/South with beautiful views down to the River Tees.
The Village is fully pedestrianised and car free making it safe for families and for children to play. Cars can be parked in an area to the North, accessed via Boulevard Walk. It is envisaged that a fleet of electric cars will form part of the proposal for use by the residents, offering cheap, clean, sustainable transport.
At the heart of the Village is a large tree lined public square designed for sitting and relaxing. It is envisaged that this will become a market place for local traders, events and gatherings.