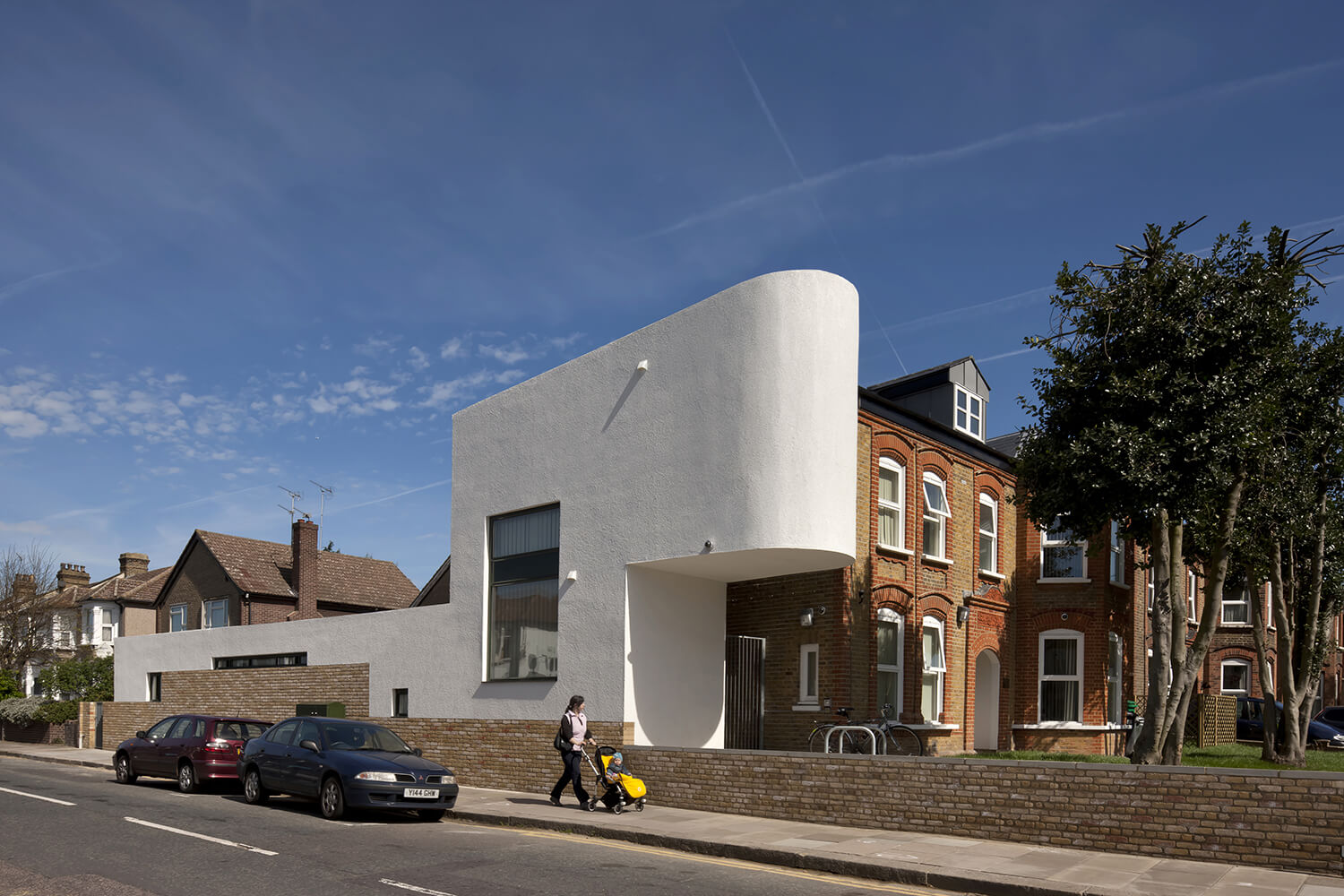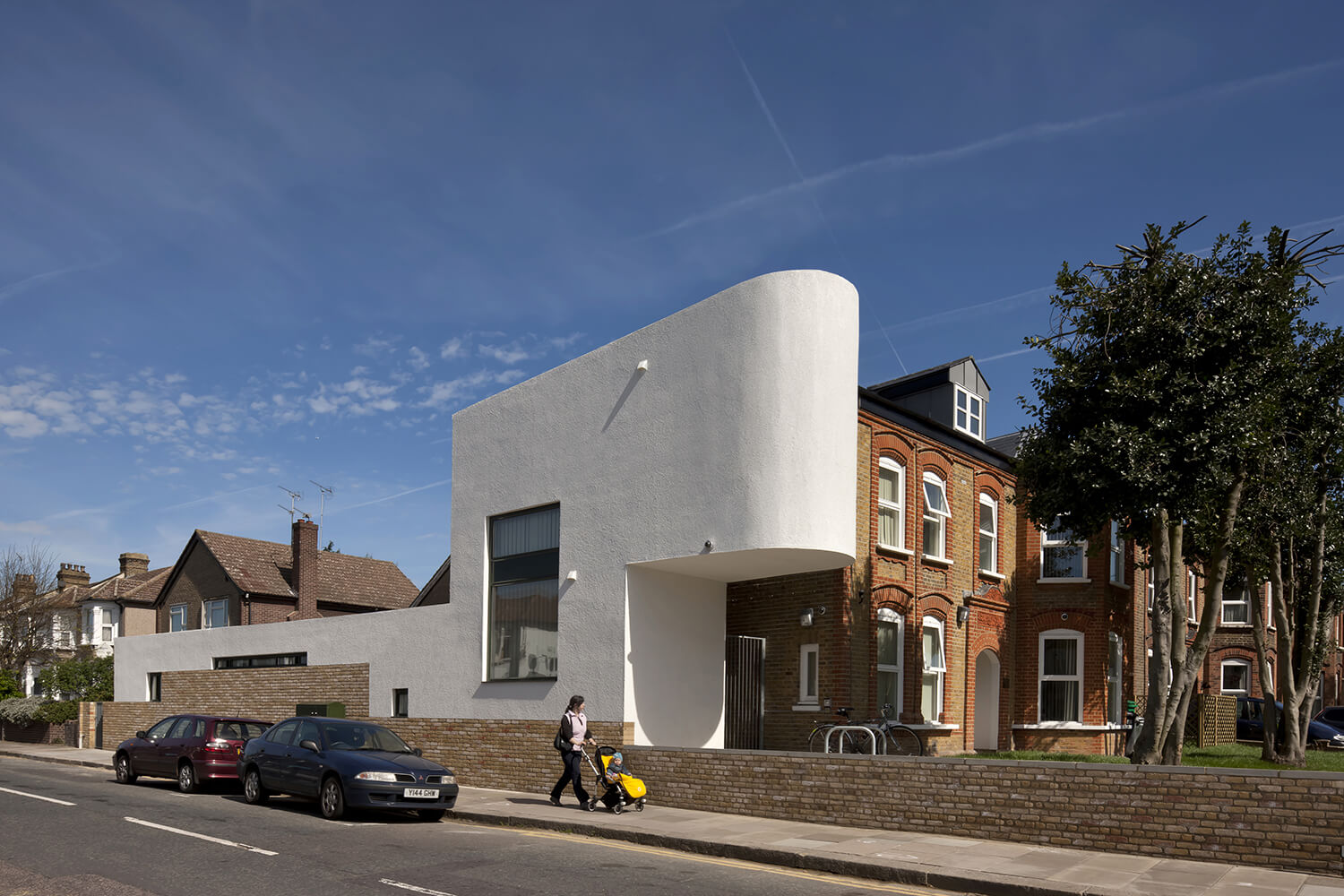 redbridge night shelter
The Redbridge Night Shelter is re-planned and extended with new accommodation around a beautiful new landscaped garden courtyard.
Eight en-suite bedrooms with fully glazed screens have sunny east and west views into the garden. 6 further rooms, providing 8 bed spaces, are located at the first floor of the main building. Two further bedrooms are in the roof.
A new workshop facility with access from Belgrave Road runs along the north side of the garden. The garden facade of the existing house is opened up and extended with uninterrupted views of the garden. The new building is to incorporate measures to minimise its carbon footprint with ground source heat pumps, solar water heating, super insulation and daylight harvesting.