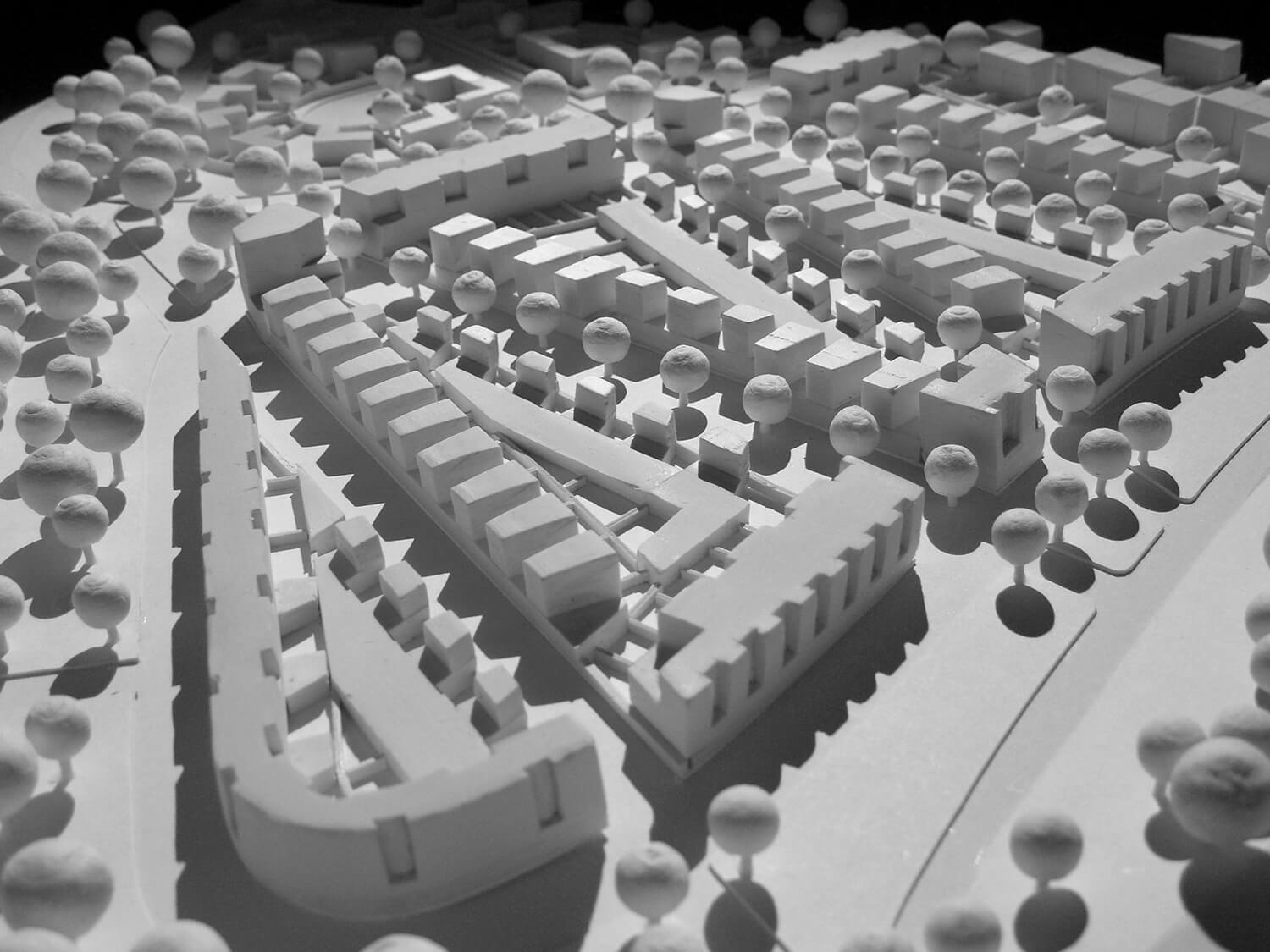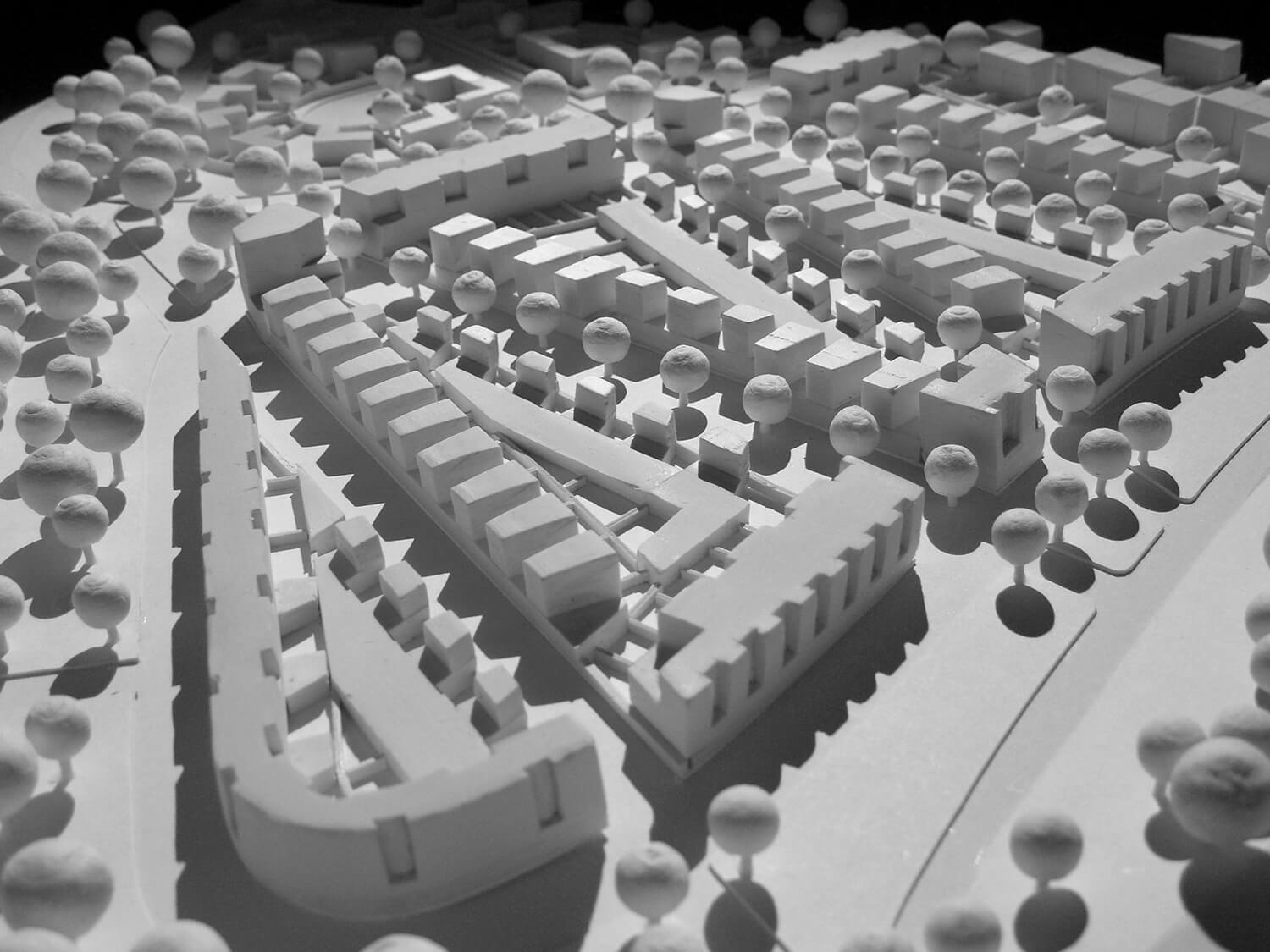 Snowberry Quarter

Snowberry Quarter is conceived as a delightful mixed use quarter laid out around a network of intimately scaled tree lined streets.
Buildings vary in height being typically 1 to 4 stories. Taller buildings are located on the wide street running around the edge of the development. Streets running across the site have a more intimate scale being only 1, 2 and 3 stories high.
A new corner shop and Community Hall are located at a prominent intersection, where buildings rise to form an elegant and slender 6 storey feature tower. Additional non residential uses are pepper potted around the site. There is to be a pub, a nursery school and doctors surgery.
In all locations streets are heavily overlooked by residents on either side. Balconies terraces and numerous front doors create a sense of ownership and the opportunity for people to personalise the front of their properties... pots, deckchairs and hanging baskets.