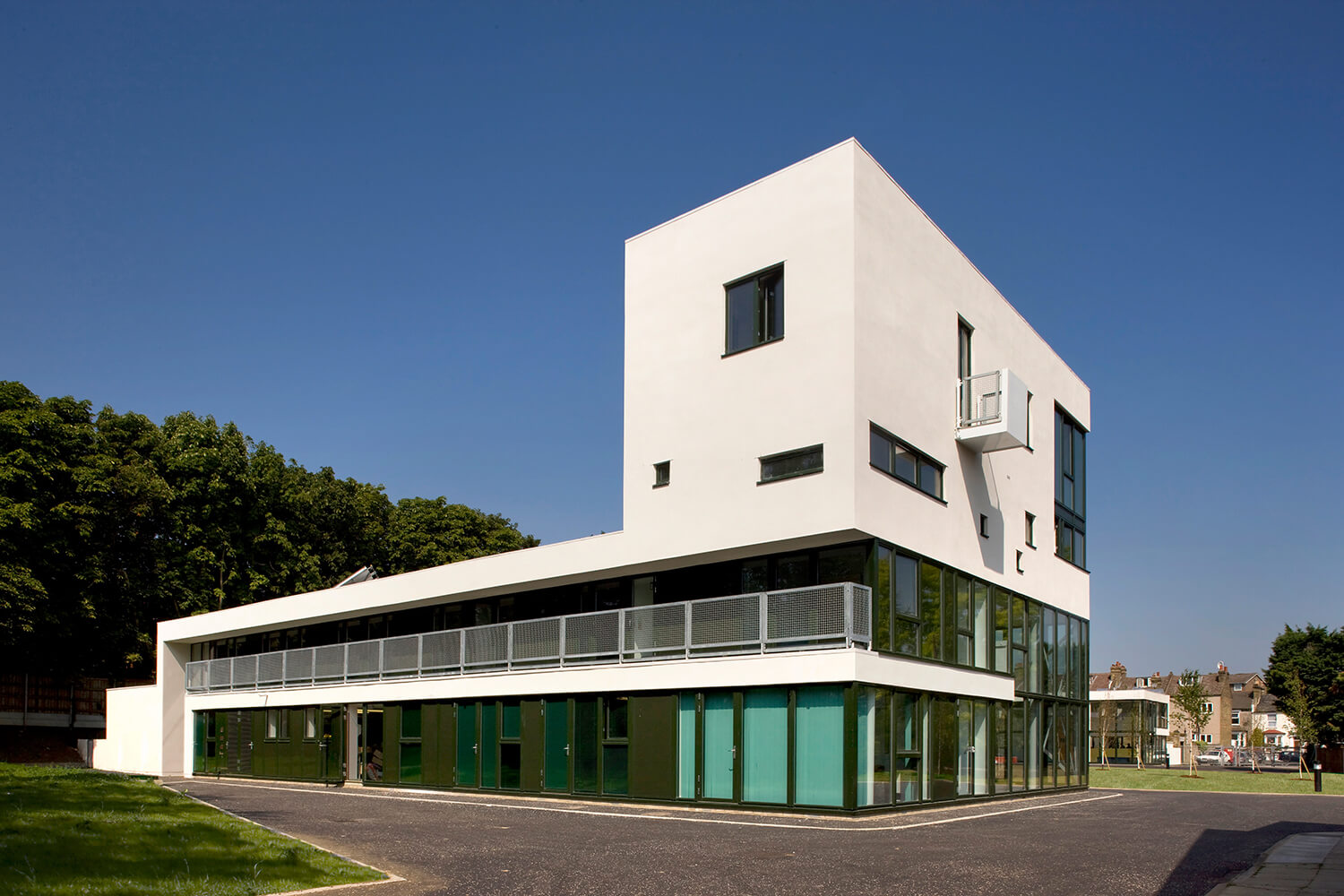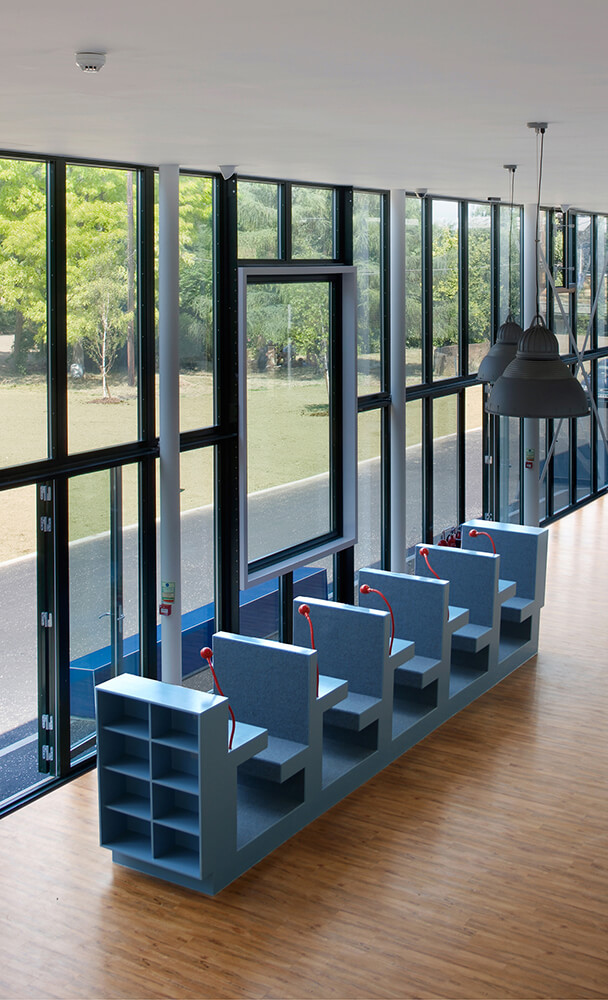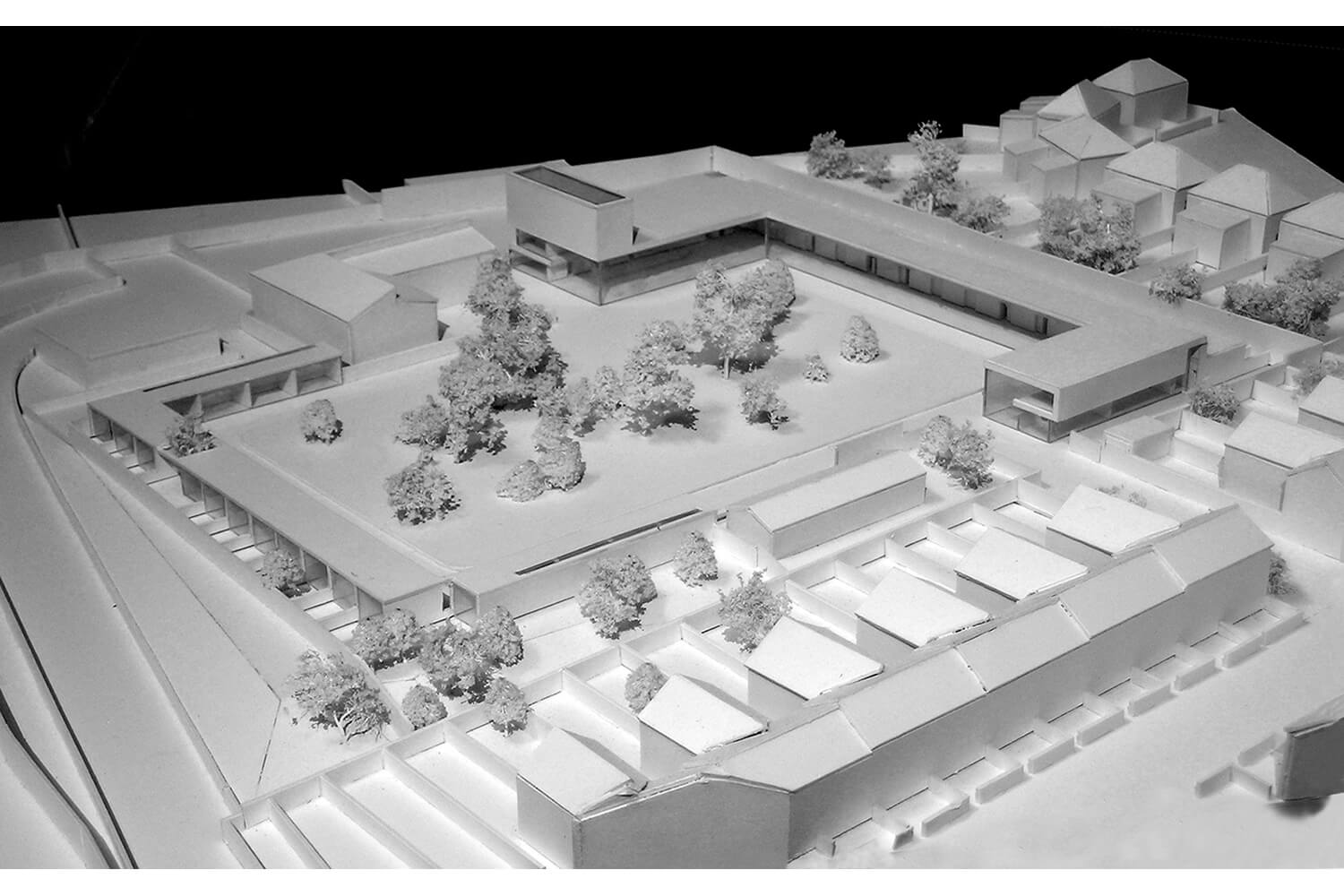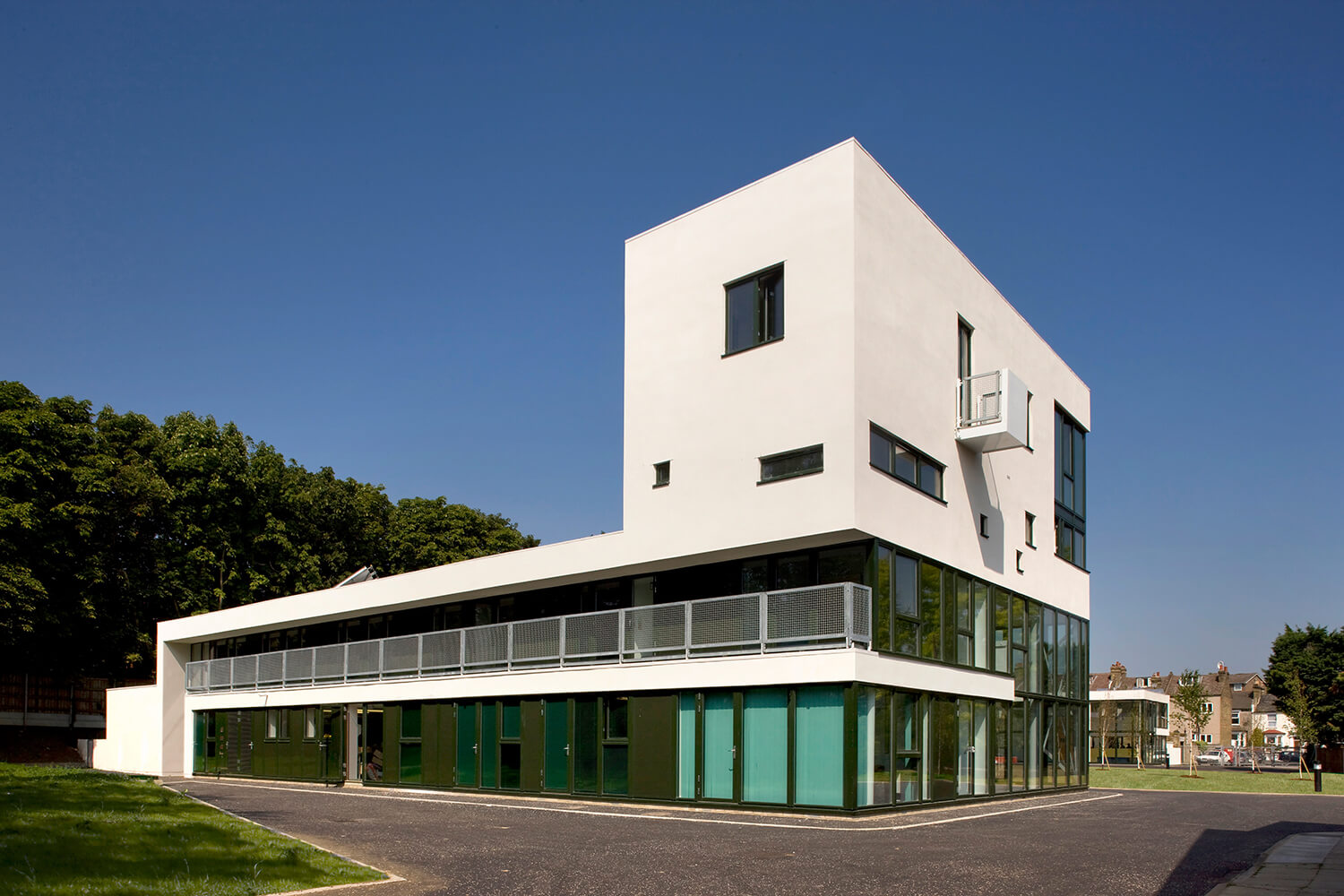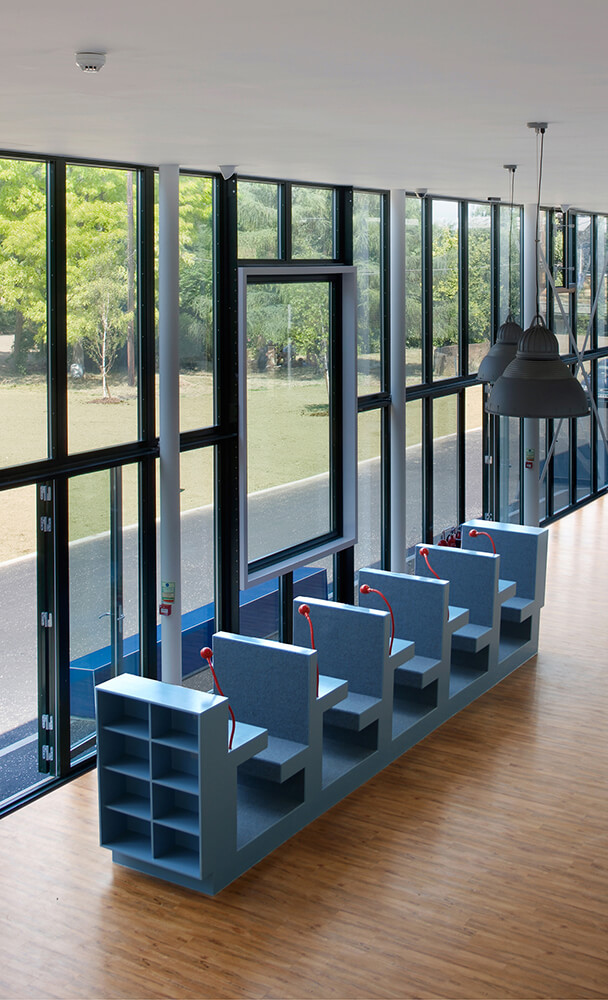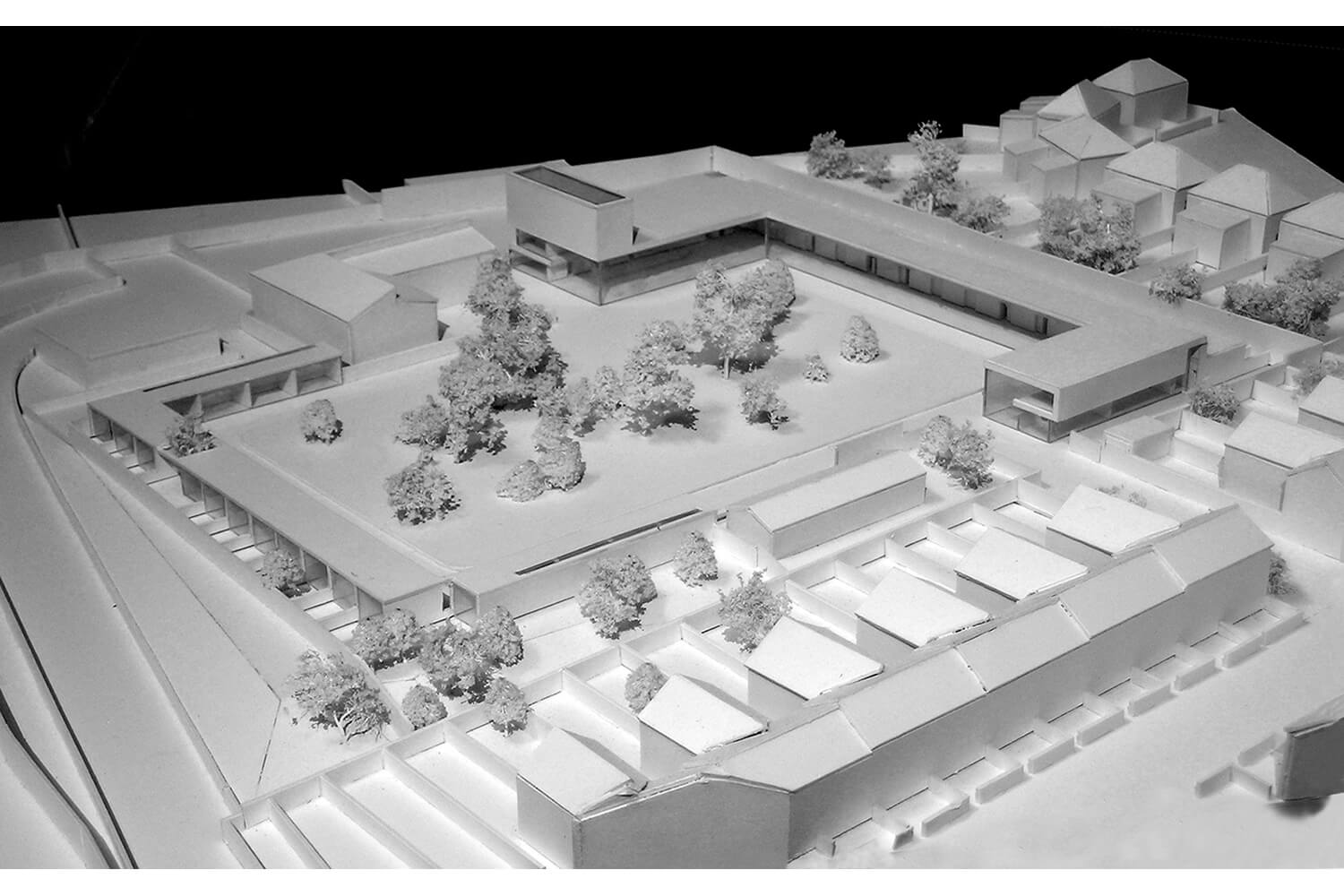 spring gardens
"It is perhaps simply the case that for this architect, [architecture] appeals much in the way that it did to the early modernists: as an emblem of a better world. Given the loss of innocence that we have experienced over the past century, one might think this a difficult correlation to sustain. And yet in the context of the truly life-changing work that is undertaken at Spring Gardens, one can almost believe it. The very purpose of the facility is to allow its residents to imagine a better world than the one they have escaped. The unabashed optimism of Barber's building will surely prove a valuable ally in that mission."
Building Design 24.07.09
Spring Gardens is a radical new concept in homeless provision, offering a variety of types of accommodation for 115 residents located in buildings arranged around a beautiful garden with existing mature trees.
A 2-storey linear building along the eastern garden edge has reception areas, double-height arcaded day rooms and training areas all with magnificent views into the garden, together with 40 en-suite rooms each with its own south facing courtyard.
A C-shaped building forming the other 3 sides of the garden provides 21 studio flats for residents being encouraged by staff to progress towards independent living. A further 54 rooms are located in the existing Garden House.
The scheme has a light, open and airy feel, very high quality residential accommodation and a delightful working environment for staff.
A later phase has also been developed in a series of Garden Pavilions which provide additional training areas.